COVID-19: The Solution for Building Owners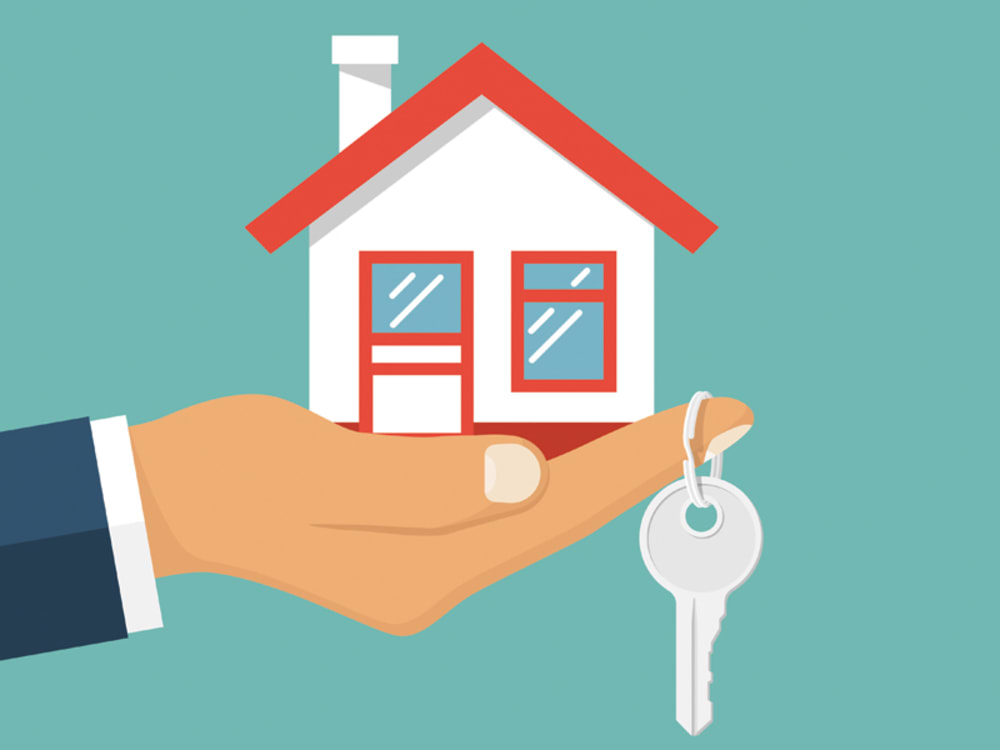 Social distancing: Bloc Solutions to the rescue of building managers
With the new measures concerning COVID-19, social distancing is in order for the next few weeks. As a result, Bloc Solutions has come to alleviate this problem by allowing residential rental property owners to produce the more than 250,000 residential leases still to be signed in 2020, 100% remotely.
Landlords can now produce and sign their electronic leases in just a few clicks, completely online!
Covid 19 and real estate sector
How is the crisis affecting the real estate market?
With the interruption of visits to rental apartments due to the Coronavirus pandemic, is the rental sector at a complete standstill?
Global panic, very fragile economic context, falling interest rates, the current crisis is not sparing the real estate market.
Multi-residential construction
On May 11th, the multi-residential construction sector resumed its activities. It was about time, as it was severely affected by job losses, a decrease in orders and major delays in the delivery of materials.
Major delays were observed in the construction of housing and even a complete halt to construction sites. This is a dangerous mixture whereas the housing access crisis is worsening in several regions of Quebec.
Property managers
On the property managers' side, the situation is also critical:
Decrease in apartment visits and new lease signatures
Communication problems between landlords and tenants
Shaken lease renewal period
The rental sector is dependent on the family ecosystem: a loss of employment on the tenant side affects property managers.
This leads to a loss of income for them and a drastic drop in rental requests.
Our vice-president of sales and marketing met in March with managers of multi-unit residential properties.
We learned that they were expecting a 20% drop in revenues compared to 40% in the commercial sector.
Social distancing adds to this explosive cocktail and complicates the work of property managers by limiting visits and therefore the signing of leases. Fortunately, there is an answer to all these problems…
A unique solution in Quebec
A fully online platform that has become a master in the production and signing of leases remotely, Bloc Solutions has come to alleviate the problems of the crisis by offering hundreds of thousands of business owners the opportunity to manage their businesses remotely.
Bloc Solutions is the only company in Quebec that offers the complete online lease signing process.
The platform therefore allows real estate owners and tenants in Quebec to avoid travel and physical appointments. The perfect answer to containment measures during the crisis for any real estate manager!
In addition, tenants signing a lease on Bloc Solutions can now obtain a home insurance quote directly from their tenant portal. The residential rental housing stock benefits from this new feature that protects everyone's property.
Soon, Bloc Solutions will give property managers the opportunity to post rental units on all available platforms (Marketplace, Logis Québec, Kangalou) with a single click.
Are you a property owner or manager?
Join this 2.0 management tool now!
You'll save an average of 2 hours per lease produced.
Your documentation and daily communications will all be centralized.
Here is an article from the Journal de Québec that talks about us during the Covid-19 crisis.
Our rates
We now offer two billing plans:
The monthly plan at $1 per month per active unit
The $10 plan for each generated lease
If you choose to take the monthly option, you will be charged $1 per month per active unit.
For a unit to be considered active, the lease must :
Contain all signatures for each of the documents
Be within the active term of the lease (e.g. July 1, 2020 to June 30, 2021).
For more information please visit our "Rates" page..
In short, we have seen that Bloc Solutions is :
A unique platform in Quebec
The ideal answer to distancing in times of lease renewal or signing
Above all, Bloc Solutions allows property owners and managers to :
Manage all their transactions
Centralize all their documents
Facilitate communication with their tenants
Located in the heart of upper town Québec
729 Côte d'Abraham, Suite 100, G1R 1A2 Québec, QC, Canada
Contact us! (581) 702 - 9597 [email protected]